Here is a book that is promoted as a layman's guide on the well-known Sri Ranganathaswamy Temple in Srirangam, Tamil Nadu.
Ashwini Ranganathan, a resident of Mylapore spent some three months working on the contents of this book, first researching on the temple, then consulting maps and layouts and finally touring the temple.
 Says this post-grad student, "The inspiration to create the book came when we went to the temple for the first time. The size of the temple, the number of sanctums and the history was overwhelming. How do we navigate? Which is the right way to visit all parts of this temple? Where are the sanctums? Who are the deities, the Alwars and the aacharyas ?….these were the questions running in our mind."
Ashwini, who is in her final year M. Sc course in clinical nutrition says that this book serves as guide map to devotees who visit the temple for the first time, making it easy for them to visit each sanctum in this huge space.
Besides the guide-book, she has also built a web site that not only holds the contents of the book but also updates it with events and information relevant to the temple. So when there are key festivals celebrated at this temple, Ashwini says she records details of the festival, its significance and such and posts its on her web site. "This way the site can be relevant to people," she says.
The web site – www.Vaikuntam.in – gives more information on the history of Sri Ranganathaswamy Temple, the deities, the azhwars, the aacharyas and all that is associated with this temple.
Ashwini also records spiritual discourses on her YouTube channel which is named as Sri Namperumal Satsangam.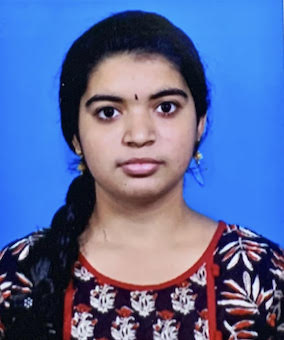 Her father R. Sundaram says she is part of the fourth generation of Mylapore. "My grandfather, late Kumaravadi Varadachari was the honorary trustee in the Mylapore Desikar Devasthanam for a decade, after his retirement from P&T and my father, Sundaram S also served as honorary trustee in the temple post his retirement from Indian Oil Corporation."
You can get copies of this book at Ashwini's place and at Giri Trading store in Mylapore.
Contact number – 9344356952.   E-mail – vaikuntam.in@gmail.com