Streets around Mylapore's temples got into the buzz mode early this morning as Masi Magam dawned.
By 7 a.m., processions, some small and some largish, started out of these temples and headed to the sea shores of the Marina.
By 8 a.m., the shore opposite Vivekananda Illam was swarming with people and sported the palaquins with the gods, all hugely decorated and some arranged inside simple pandals erected overnight.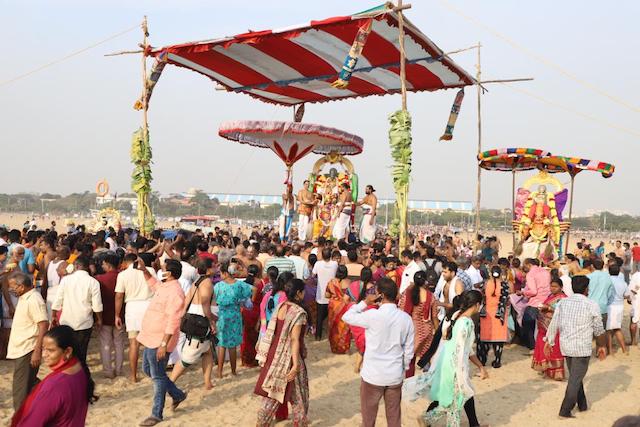 The procession from Sri Theerthakapaleeswarar Temple had just arrived as were teams from smaller temples in the Mylapore zone.
There were also families who carried the images of their gods, nicely decorated, to the seashore; they conducted rituals and went through the symbolic steps of the Masi Magam festival.
By 9 a.m., some temple teams began to leave the Marina sands after the rituals had been completed but the stream of people continued.