A new feature was added this year to the Panguni festival ritual that links Sri Kapaleeswarar Temple with Sri Kolavizhi Amman Temple. And it took place at the Amman temple as the first phase of the festival took place at about noon-time today ( March 8).
A host of women cooked a sweetened rice mix on small earthen pots, to be offered to the goddess and then. shared as prasadam. There were 63 women who sat in a row who took part in this ceremony.
Just as these women started off, a small group of women and men, carrying plates of offerings including fruits, having started from Sri Kapali Temple entered the Amman temple campus. Heading it was the executive officer D. Kaveri.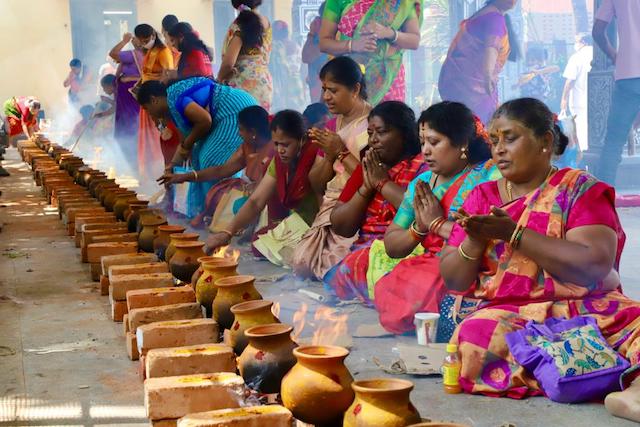 The rituals of prayers to the Amman, the grama devathai were gone through – in keeping with the tradition of seeking the devathai's blessings for the conduct of the panguni festival.