Maha Sivarathri brought lots of people back to many a temple in the Mylapore zone on Tuesday night.
Even as many people made it a point to visit a few Sivan temples which are located close to each other in Mylapore, and this traffic went on well past midnight, there was a buzz in the temple zones.
The RSS band took a place on Sannidhi Street, near Rasi Silks store to perform, a sight not seen in recent times.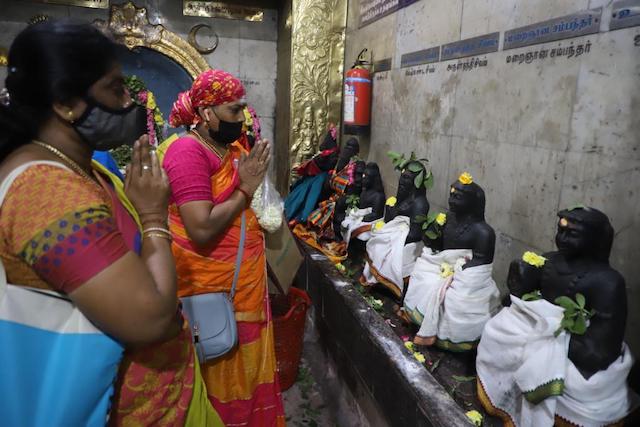 Inside Sri Kapaleeswarar Temple, there was hardly much space to move freely about and the rush remained even after midnight.
A police force was in place to regulate the crowd.
At Sri Veleeswarar Temple, a series of nagaswaram concerts were held here.
Over at Sri Maleeswarar Temple, small groups of classical dancers performed in one corner even as people streamed in to pray.
At many temples, people donated milk sachets, the milk to be used in the day's abishekams.
One end of South Mada Street was abuzz well after midnight – shops selling coffee, tea, milk and snacks to people who were visiting the temples.