It was an evening to recall stories and anecdotes associated with the late Bharatanatyam guru, K J Sarasa at the first evening of the two-day annual fest that remembers this guru, one of the key women nattuvanars of this time.
The evening at Bharatiya Vidya Bhavan in Mylapore began with a few senior dancers who were sishyas of this guru presenting solo items.
Then it was time for awards; three artistes were honoured on this occasion – senior vocalist for Kuchipudi and Bharatanatyam, D V Kanakadurga, dancer and teacher Ananda Shankar Jayant and Kuttalam M. Selvam, nattuvanar.
The guests were Chitra Visweswaran, S. Janaki and Ramli Ibrahim.
Janaki, editor of Sruti magazine recalled how she came down in summer to learn from Sarasa. "Since Sarasa teacher also sang the song as she led her teaching it was easy to imbibe the meaning and spirit of an item," said Janaki.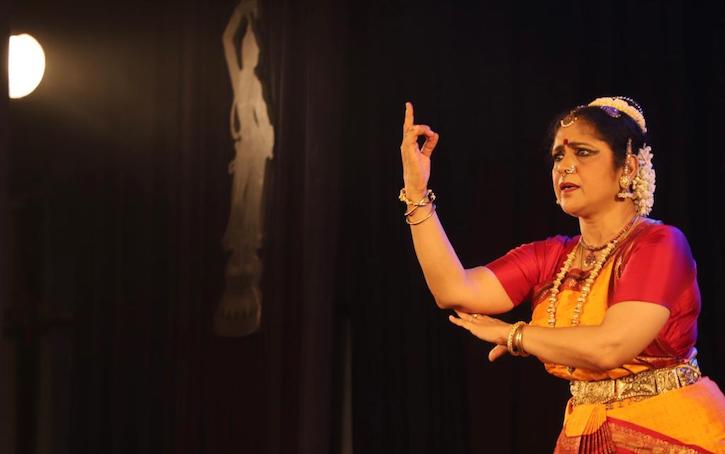 Later, Ananda Shankar Jayant presented a solo dance production. ( photo above)
On June 18 evening, male dancers, all well-known will perform here. Dancer Shanmuga Sundaram has curated this fest; he does so annually.
Open to all.