With Chennai Corporation issuing stern orders to complete the new storm water drains (SWDs) work on time and to ensure they serve the purpose they are being built for, contractors are busy in the Alwarpet zone, supervising work here.
Just now, work is on at the west end of C V Raman Road and east end of Bharathidasan Road; traffic has been diverted at both ends to facilitate this work.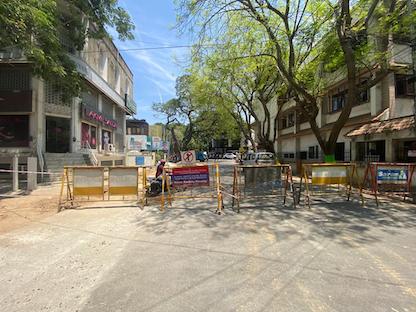 Both sides of TTK Road suffered badly during the 2021 monsoon, as did Seethammal Colony, also in this zone.
The only headache residents face is when workers mess around with shifting cables; any rough displacement or damage cuts off power supply or causes sewage leaks.
Dr Ranga Road residents have had a rough time since May even as new drains are being built.