More and more work spots for Chennai Metro rail line work are popping up in the Mylapore zone.
In the past few days, two spots – one near M Ct M School on Luz Church Road and the other opposite the tank of Sri Kapali Temple, Mylapore – have come up. Workers say they are undertaking soil tests.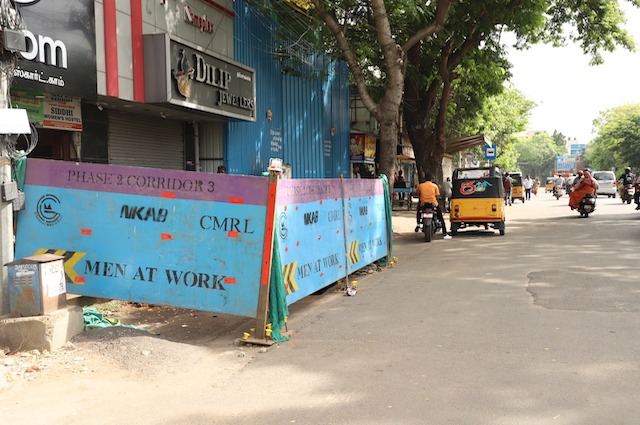 As more and more such spots, all barricaded pop up across Mylapore, covering the two rail lines planned, traffic will slowly begin to crawl and peak hours could well witness jams at all these spots which are on busy and key roads.