Dr. N. Raman. a long time resident of Sundararajan Street in Abhiramapuram and a celebrated doctor passed away on July 10. 
He hailed from a small village called Anandathandavapuram near Mayiladuthurai town in Thanjavur district.  A first generation graduate from his family, he completed his primary school education at the village school and his high school education, at Mayiladuthurai town.   
After graduating from the Bangalore Medical College, he moved to Chennai in the late sixties.   
Following a brief stint at the Madras Cancer Institute, he joined the Voluntary Health Services (VHS) at Adyar, where he served more than two decades.  He devoted his time to treating patients afflicted by tuberculosis at the VHS. 
Outside the VHS, he was a popular GP among the residents of R. A. Puram and Abhiramapuram.  He was fondly remembered by his patients for taking a holistic approach to medicine, for his excellent diagnostic skills, and belief in simple way of life.
As one of his patients remembered,  "a patient is never simply a person with symptoms".   He involved himself with the wellness of the patient that he became part of the patients family and lived up to the rubric of  "family doctor". 
A voracious reader and a keen learner, he kept himself updated with latest developments not only in medicine but in other domains. He was compassionate and reached out to patients from different walks of life.   
Inspired by Ramana Maharishi, he took keen interest in learning about both eastern and western philosophy.  Following a period of brief hospitalisation, he passed away.  
The doctor's wife Lakshmi Raman had passed away on June 25, a fortnight earlier.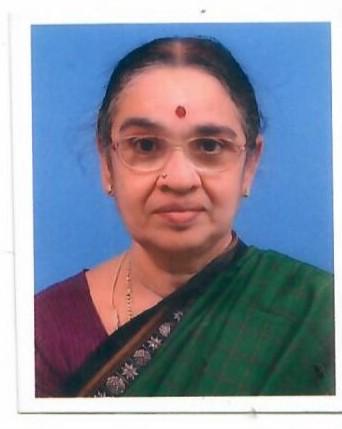 She was born and raised in a village called Vishnupuram in Thanjavur district.  She was a voracious reader since her early childhood and self taught herself several literary works in Sanskrit and English. True to her name, she was a beautiful, soft spoken and pious women, said her family.
Although she was brought up in an orthodox setting, she was a fiercely independent women and ensured that her three daughters were well educated. Her friends fondly remember her as a good mentor who counselled them and supported them in critical junctures of their life.
Dr. Raman and Lakshmi Raman are survived by their three daughters and their family. 
They can be reached at 8930110913 or raman.bhuvaneswari@gmail.com
TRIBUTES
"His compassionate and kindness knew no bounds and he cut across to reach out to everyone – be it  auto drivers, maids, traders . . . people from all walks of life," said Subashini Murugesan, IFS officer and retired India Ambassador who has known Dr. Raman for some 50 years as "my family doctor,  a mentor and friend."
Added K. Swaminathan, "Dr. Raman was ever effervescent, soft spoken and led a saintly life, despite being a long standing medical practitioner; he adopted cost-effective treatment for his patients. Patients were partly cured by a mere visit to his clinic at Abhiramapuram."