Sanjay Pinto, a resident of Abhiramapuram is an advocate at the Madras High Court who made a transition from the newsroom to the courtroom. His fourth book, on legal issues that concern the common man, has been released recently.
A former resident editor of NDTV 24×7,  Sanjay is also a legal columnist, author and guest lecturer.
'High and Law' is the title of his new book.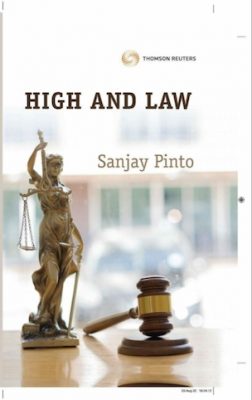 The book is an offshoot of a legal column Sanjay writes for a city newspaper. Sanjay says this book presents relevant provisions of statutes with the crux of judgements that touch your life.  Thirty branches of law are lucidly explained, he adds.
The book is published by Thomson Reuters and is available on sale online on Amazon.
– Report by Juliana Sridhar