Every year, Parivadini, a private arts promoter recognises an outstanding craftsperson who makes a music instrument.  The Parlandu Award of Excellence is given to the chosen person.
Parivadini's key person Lalitharam Ramachandran says that the music world has failed to recognise these men and women who are integral to the performing arts.
On Sunday last, master flute maker S. S. Ponnuswamy was decorated with the recognition and a cash award at an event held at Raga Sudha Hall, Luz.
Ponnuswamy carries on the tradition his father Sankaralingam was famous for, having made flutes for many top-ranking artistes.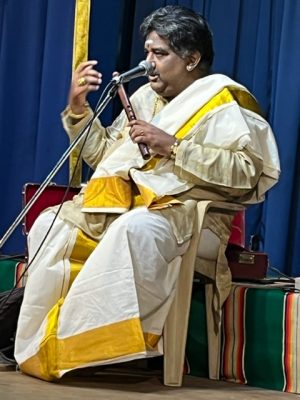 Ponnuswamy is based in Dindigul; he used to work out from the city but the business was not good enough to stay on and so he got back to his home town.
Later that morning, vocalist and flutist Palakkad Sreeram presented an entertaining lecture on the flute and its place in music.