It is the one day in the Panguni Utsavam when the action lay centered on West Mada Street, now R K Mutt Road.
Devotees in several hundreds packed on to the road in the temple tank zone just after 8pm.
Kapaleeswarar in Bikshandar Thiru Kolam made his way through the South Mada Street and stationed himself  on the West Mada Street seeking alms as devotees sought his blessings and made offerings.
It was past 9pm when Karpagambal presented a series of Voyali performances; with Bikshandar enjoying her dance from the other end of the road.
Devotees had a jolly good time watching the Sripatham personnel's performance from the north end of R. K. Mutt Road.
Writer-historian V. Sriram notes that 'in the late 19th and early 20th centuries, Doraikannu, the devadasi of the temple would lead this procession dressed as Bhikshatana herself and her dance would thrill the audience.'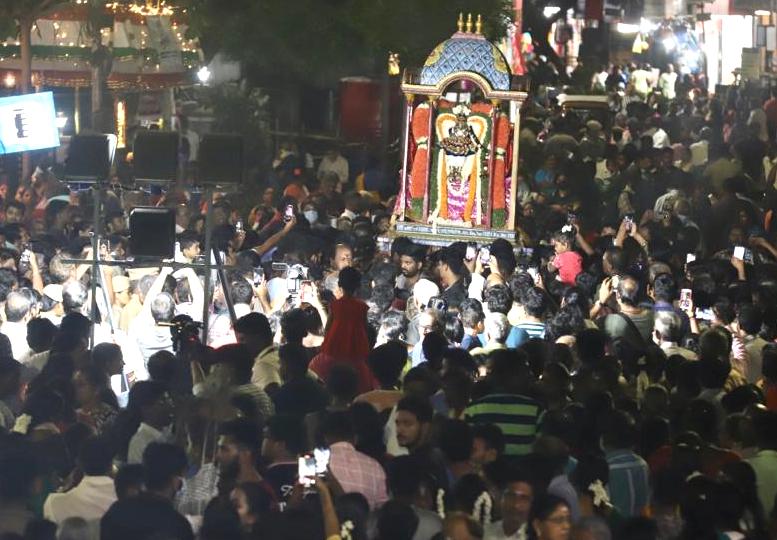 On this the ninth evening of the utsavam, Kapaleeswarar made his way back to the Thiru Kalyana Mandapam just after 11pm.
– Story by S Prabhu. Photos; Madhan Kumar