Divya Ganesh recently started 'Krishna Catering service' in Mylapore. She had been taking catering sub-orders earlier too, alongside her accountant's job, till a little while ago.
"I had to quit my job and then decided to venture into the catering business full time. This also gives me the time to take care of my school-going kids," she said.
As of now, Divya accepts orders for chappatis – phulka or tawa-made, any side dish that the client asks for – be it cauliflower masala, channa masala . . . A set of two along with the side dish costs Rs 30.
Divya is also game to supply dosa, poori and any other tiffin dish but this depends on the stock of resources she has. Orders have to be placed two hours in advance.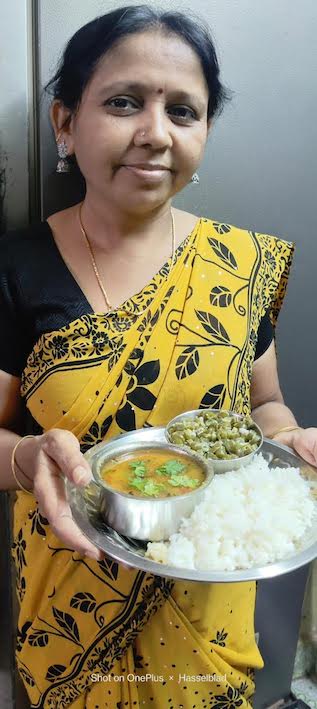 Door-step delivery has been arranged with a Dunzo partner and the delivery charges have to be paid by the customer. Hence, there is no location constraint.
Divya also supplies lunch and her menu consists of sambar, kootu, rasam and poriyal. If delivered along with rice, she charges Rs 130 per meal. Orders are obliged without rice as well.
Divya ays she is open to taking up orders for small gatherings.
People have the option to pick up the ordered food from No. 13, 1st floor, Mundagakkanni Amman Street, Mylapore (near the arch, off Kutchery Road).
Divya can be reached at 9566268893.
Reported by V. Soundararani