Bharatiya Vidya Bhavan's Chennai Kendra is hosting the 'Navavidha Navaratri Festival' from Oct.16 onwards at its auditorium in Mylapore. The core objective of this years' festival is to foster community engagement and celebrate India's diverse culture, says the Kendra's director K. N. Ramaswamy.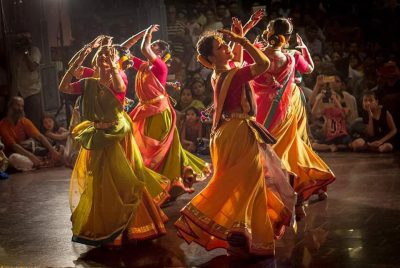 Music and dance recitals will feature the cultures of different states.
Here is the schedule of the dance shows and the music concerts –
 16th October : Dance Drama – "Mahishasura Mardini" by West Bengal Assn.
 17th October : "Rangeelu Gujarat": Raas and Garba dance performance
 18th October : "Nava Gunotsav" – Rajasthani performance
 19th October : "A Cosmic Resonance" by Dakshin Gharana – Kathak dance
 22nd October : "Eternal Enchantment" by Nrityantar Dance Ensemble: Odissi troupe
 23rd October: Yakshagana. Kamasale folk dance – by troupes from from Karnataka
 The festival will also host vocal music and instrumental music. Here is the schedule –
 15th October: Hindustani vocal – by Sriram Parasuram
 20th October: Saxophone – by Kumarasamy. Sitar – by Pandit  Janardan Mitta. Two concerts.
 21st October: Hindustani vocal – Monali Bala. Bhajans : by O.S.Arun. Two concerts.
 24th October: Devotional music – by Devie Neithiyar
 All the programmes are open to all.