The Navarathri celebrations in Ragamalika Apartments (in Thiruvengadam Street, R.A Puram,) was a grand occasion by and for this large community.
A large kolu was set up in the community hall – it was filled with bommais lent by Ragamalika's residents.
Part of the kolu had a theme set – of a community park with bommais of children playing on the swing, slide and seesaw. Some of the bommais were simples ones made by children.
Every day of the festival was marked with the chanting of the Lalitha Sahasranamam followed by
dance, vocal or instrumental performances by children of different ages.
'Vethala pakku' (betel leaves and nuts) and sundal as well as mementos were gifted to the children who were on stage.
On one evening, a  'human' golu was created – the toddlers of this campus were dressed up as various deities and they stood in rows! Youths and senior citizens also contributed to the festival shows.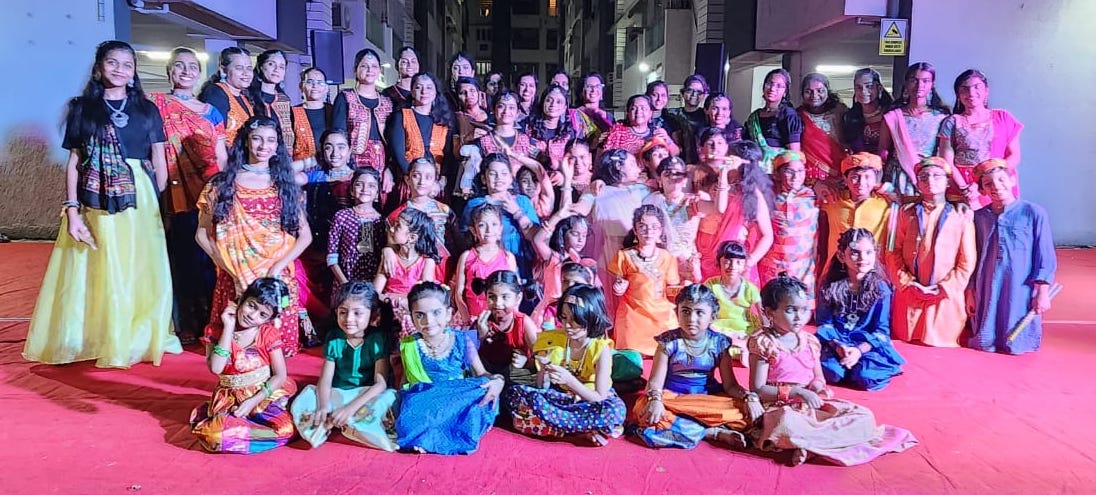 On October 22 was the much- awaited Dandiya night – it started with Garba performances by several groups. Then, the dance floor opened up to the community and light snacks ended the show. The Saraswati pooja on Oct. 23. concluded the splendid celebration.
The preparation for the festival on campus had begun  a month prior to the events, thanks to
the generous financial contribution by Ragamalika residents.
Report by Aparna Natarajan