Mylapore Times launches its Thamizh News Channel on WhatsApp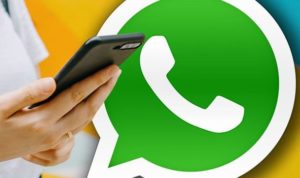 Mylapore Times launched its Thamizh News Channel on WhatsApp on Friday. And in less than 24 hours, it has over 400 members signed up.
The channel provides only 3 or 4 key news bits concerning Mylapore that are of use to the neighbourhood.
This is to ensure that factual news and information as well as useful contacts and utilities reach Mylaporeans in Thamizh.
Also, this service is a sharing of the news that goes into the Mylapore Times website and its radio bulletins.
The bulletins are put out twice a day, after 10 am and after 8 pm.
இந்த கொரோனா நேரத்தில் மயிலாப்பூர் மற்றும் அதனை சுற்றியுள்ள பகுதிகளின் தினசரி செய்திகளை தமிழில் அறிய கீழ்காணும் வாட்ஸ்அப் குழுவில் இணையவும்.
https://chat.whatsapp.com/IKKE3XaFWMWLoBo83QLon7
This entry was posted on Saturday, May 2nd, 2020 and is filed under
Corona Virus News
,
News
. You can follow any responses to this entry through the
RSS 2.0
feed. You can skip to the end and leave a response. Pinging is currently not allowed.