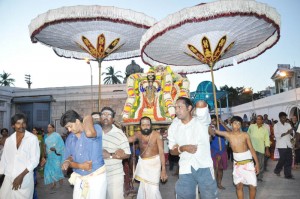 We have shot videos of the teppam festival at Sri Kapali Temple. You can watch the videos at http://www.youtube.com/mylaporetv/.
The video of day 1 shows the image of Lord Shiva and the float being decorated. The image of the God was taken in a procession to the float.
The day 2 video show the priest chanting special prayers inside the float.
You can enjoy the photos of the teppam here.
You can also read a report of the festival here.