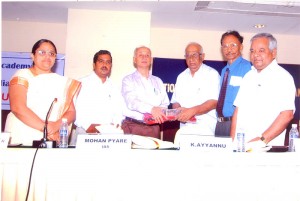 National Institute of Personnel Management, Mylapore recently held a state level workshop on the intricacies of Factories Act and contract labour at Deccan Plaza.
The workshop was inaugurated by Mohan Pyare, IAS, Principal Secretary Labour and Employment, Govt. of TN.
About 105 people participated in this workshop.
The nuances of the status were discussed with case laws and various incidents occurred.
Also present were K. Ayyannu, Chief Inspector of Factories and Adhilakshmi Logamurthy, Advocate and Director Sriraksha Counselling and Mediation centre.