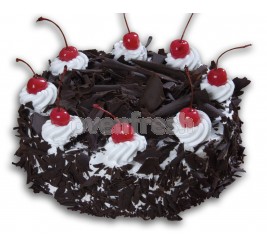 Oven Fresh, a bakery and baked foods outlet which is located in San Thome High Road has introduced 3-D cakes this summer season. These scrumptious cakes are now the main attraction at this bakery which stands close to the St Thomas Tamil Church. Being soft, creamy and attractive children like them, says a salesman here.
The cakes have images shaped such to give a 3D effect. Cake sin the shape of cricket ground, Chota Bheem and a Princess were on display when we visited this store.
Among the popular ones are the German Balck Forest ( seen in photo given by the bakery) and Choco Almond cakes.
Oven Fresh offers pizzas and burgers, cakes and biscuits and all sorts of bakery products.
Call 4321 0809 to place orders.
– Report by Swarna Lakshmi / Student Trainee Reporter