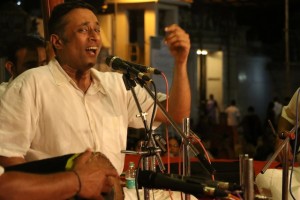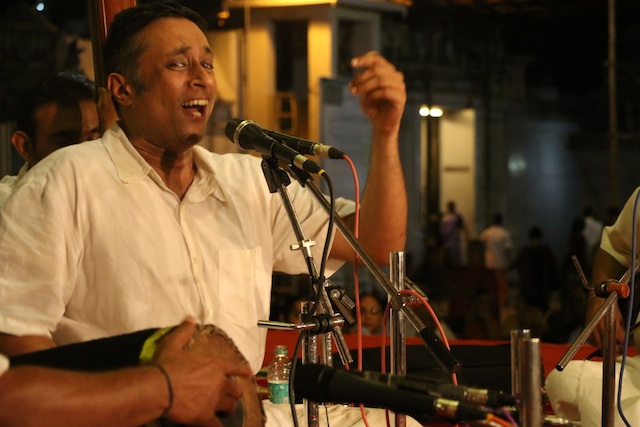 The Music Academy has decided to honor Carnatic music vocalist Sanjay Subrahmanyam  with the prestigious 'Sangita Kalanidhi' during this year's Conference and Concerts which form part of the famed December Season.
The Alwarpet-based artiste will preside over the 89th Annual Conference of the Academy to be held from Dec. 15, 2015 to Jan. 1, 2016. The award is always presented at the sadas, the finale.
In doing this, the Academy has gone back to the pre-1980s time when younger artistes were decorated.
"He was the unanimous choice of the executive committee of the Academy," said N. Murali, President, The Music Academy.
Sanjay is among the top ranking Carnatic music artistes who draws a big audience, presents his own style of music that digs into less known compositions and gives ample space for Tamil songs. He also has his own code of conduct – avoids wedding and social space concert-singing and also arangetrams, speaks little and is now a guru to many young artistes.
Sanjay trained to be a chartered accountant but went on to take to music full-time. That was in 2000. Since then he has slowly but steadily made an impact as a vocalist and also one who trains and studies in-depth less known songs, especially Tamil songs and gives his own ring to them on stage. 
He has studied under gurus such as V R Lakshminarayanan, Rukimini Rajagopalan, Calcutta Krishnamurthy and much later nagaswaram great, Semponnarkoil S.R.D. Vaidhyanathan.
He is passionate about cricket and uses social media and technology to communicate and share his music.
Here is what he had to say on his FB page on being selected for the Sangita Kalanidhi award –
It is a very great honour to have been chosen as this year's Sangeetha Kalanidhi awardee by the Music Academy, Chennai. I would like to thank all my gurus who taught me this wonderful art form, my parents, family and the Carnatic music community for supporting me. Thanks for all your good wishes.
It has been so spontaneous and overwhelming from all quarters, that it will take a couple of weeks for me to put my feet on the ground. I am just floating in the air like Madurai Mani Iyer's Thaaye yashoda! A special shout out to all the well wishers on Twitter & Facebook especially. I promise to continue to perform to the best of my abilities and I look forward to more exciting musical times ahead.