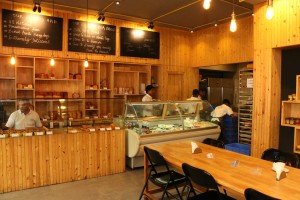 As you walk down T. T. K. Road in the morning and get close to the local ration shop, the aroma of freshly baked bread fills your senses.
The source of this fragrant smell is The Old Madras Baking Company or simple, OMBC. This is a recent addition to the eateries on the road and  offers a selection of artisanal baked products, using natural ingredients and traditional baking methods.
OMBC offers a variety of breads and cakes from all over the world, catering to both the health conscious and to the indulgent gourmet.
Sandesh Reddy, who started OMBC, has crafted a range of baked treats with the help of a specially trained Master baker.
Bread here is handmade and fresh, and has no preservatives whatsoever, we are told. A majority of them are wheat (atta) based and therefore have a high fibre and nutritional value.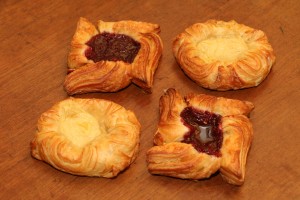 Think of spongy brioches or buttery croissants, nutritious cereal bread, warm and fresh Danish pastry's, or even gluten-free bread, they have it all! The place also retails products such as granola, Andhra pickles, chocolate fudge sauces and varieties of peanut butter that belong to brands that share the OMBC's artisanal ethos.
There is also a choice of meat available at the bakery – though this is not from their brand. Ham, prosciutto, salami, pork and turkey, with a slicer right in the store.
So you can pick up bread and meat for your sandwich at one go!
Located at 279, T. T. K. Road Alwarpet. Phone: 42084422. Contact  akamalika@gmail.com