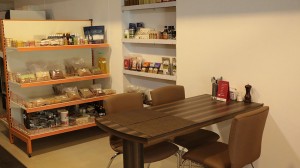 Ten years ago, Heenu Nanwani developed an allergy to milk. She cut dairy products out of her food and realised that she was feeling much better. This got her thinking about other people who may have similar conditions and how she could help them.
That is when the idea for a venture took shape. This venture is called 60'F and it is located on (Kavignar Bharati Dasan Road – K. B. Dasan Road. The shop sells vegan products, in addition to health food – organics, millets and the like.
The shop developed a healthy clientele. Heenu also decided to indulge her passion for cooking and looked around for places to open a cafe.
This cafe is now open at MRC Nagar. Called Cafe Kripa, it houses an organic store and vegan cafe. The shop is organic, cafe isn't 100% organic. She moved the store also to the same location and both function side-by-side.
The store sells groceries like rice, dhal, oil, pickle, sugar, salt, millets, jams, honey – all organic and all sourced from different parts of the country.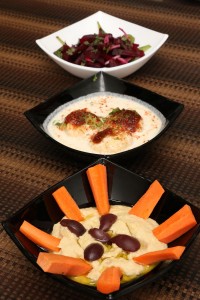 The cafe offers interesting vegan food items. At all times of the day, juices of carrot, tomato and amla; cakes and teas are available. Soups and salads will be on the menu after noon.
Lunch options range from roti and subzi to millet dosa – this will vary depending on items available that day. Vegan ice creams will also be provided.
Heenu is the chef here. She says the recipes are her own. " I am a hands-on person and take an active role in the complete operations of the cafe, including cooking, serving the food and keeping the cafe clean," she says.
Heenu plans to cater for small groups and make available millet dosa batter that people can pick up.
Check out the menu on the cafe's Facebook page page before you drop in at this cafe. It is closed on Sundays.
Located at South Beach Avenue, MRC Nagar, Raja Annamalai Puram. Ph: 9840066651.