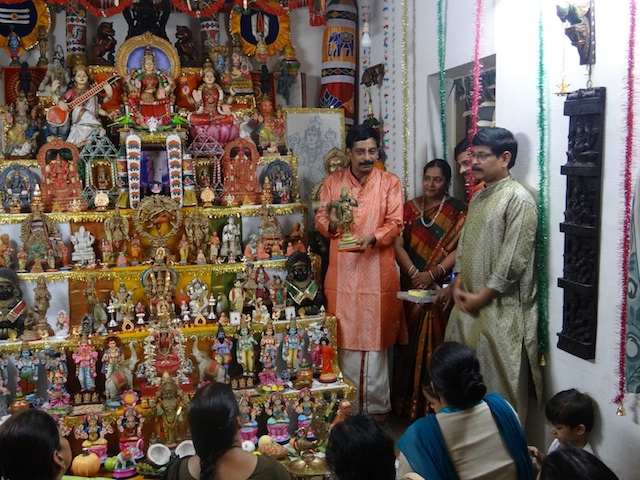 The 12th edition of Golu Paddhathi, a workshop for the Navaratri festival was hosted by the Mylapore Trio – S. Surendranath, S. Amarnath and S. Aparna  and M. Sugathan – of Sri Sumukhi Rajasekharan Memorial Foundation at their house in Mandavelipakkam.
25 people attended it. The Trio shared their experiences of putting up a traditional kolu in an aesthetic manner.
The Trio also gave suggestions and tips regarding buying of authentic dolls.
Surendranath explained the nuances of arrangement, decorations, themes, packing & preservation, hospitality, traditional attire, art & craft, significance of kolu and more.
Amarnath shared his experience of being a judge of kolu contests. He also explained the dos and donts of a thematic kolu.
Aparna spoke about the importance of hospitality, explained the importance of themes and conveying it in a proper manner without distortion of history and mythology, and of following of traditional attire during Navarathri and providing thaamboolam to the guests.
Sugathan co-ordinated the event.