AFFORDABLE ART SHOW
Vinnyasa is hosting the Affordable Art Show of Margazhi 2015 at their showroom in C. I. T. Colony. The exhibition started on Dec 18. Artworks of many artists are being displayed and will be sold at 25% less on the marked price. At 21/11, 1st Main Road, C. I. T. Colony, Mylapore. Ph: 24982515, 43535009.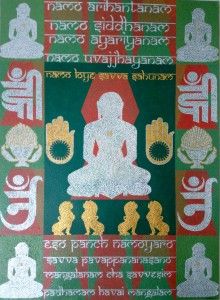 PAINTINGS BASED ON RELIGIONS OF THE WORLD
Prakrit Arts presents "Harmony", a collection of paintings based on the religions of the world. This is an xclusive collection of works Myriam Castelli, a French artist who has explored India and its religions.The proceeds of this show goes towards artificial limbs to give self-respect and dignity to the disabled. At B, 27, 1st Cross St, Chennai, R. A. Puram. Phone 42188989.