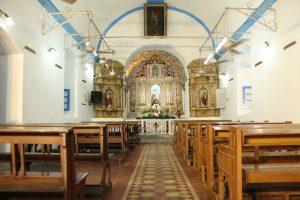 The 500th year of Our Lady of Light Church commonly called Luz Church or 'kattu-kovil' is to be celebrated from August 6 to 15 in a grand manner. Many bishops of the church are scheduled to take part in religious and social events lined up for this milestone in the church history.
Legend goes that sailors who were battling a storm at sea, prayed to Mother Mary and a light in the skies guided them to this part of the shore on the Coromandel and the grateful men built a shrine in this shrub forest which came to be known as Luz (Light). A carving says the church was built in 1516 and though this dateline is disputed the shrine must have been built in the early 16th century.
Archbishop Rev George Antonysamy of Madras-Mylapore diocese will be the guest at the opening service here. Novena, rosary and Holy Mass will be said every evening and the focus of the celebration is in reaching out to different sections of the community – prisoners, refugees, the sick and social workers.
Cardinal Rev. Oswald Gracias, archbishop of Bombay will be the guest at the 500th year celebration on August 15 evening.
Fr. Peter Thumma is the parish priest here. Contact the church office at 24992568