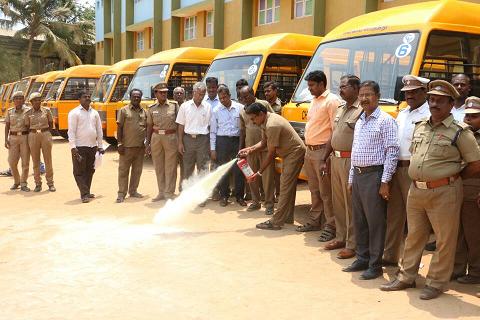 From Tuesday this week, the Road Safety Council began the process of inspecting school vehicles and issuing fitness certificates.
RTO (Regional transport office) officials from the Mandaveli office were seen inspecting the buses and vans of several local schools, including Sir Sivaswami Kalalaya Senior Secondary School, Mylapore and Chettinad Vidyashram at the latter's school ground at R. A. Puram today morning.
According to RTO officials, 16 safety features including the tyres, emergency exit doors, fire-fighting devices, first aid box, hand brakes and speed regulators will be inspected before the fitness certificate is granted.
One week will be given to the schools to rectify any defects in the vehicle.