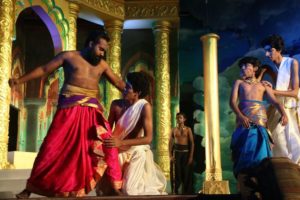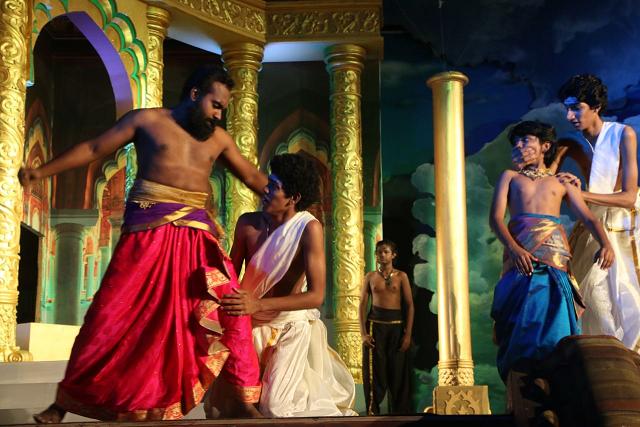 In what can be described as yet another successful effort to introduce the nuances of theatre to school students, Chettinad Players, Chettinad Vidyashram's theatre group, presented their 13th production 'Hiranya Brothers' to a select audience at Kumara Rajah Muthiah auditorium, R. A. Puram on Wednesday, Nov 22.
Based on the life of the infamous brothers Hiranyakashupu and Hiranyakashan, the English play has been directed by J. Jayakumar with lavish sets created by art director Thotha Tharani.
The idea to train the students in drama and theatre was first conceived by Dr. Meena Muthiah, it was executed by the principal of Chettinad Vidyashram, S. Amudhalakshmi. Every year, along with her team of students and professionals, Amudhalakshmi sets out to add a dollop of freshness to mythological tales. She says, "We want the students to hone their conversational skills and in the process also understand their rich heritage and culture".
Auditions start in April every year and script reading in June, says Amudhalakshmi. Youngsters from classes I-IX and class XI are trained extensively, in all aspects including stunts and vocals.
Alumni pitch in too, this production had eight students from previous batches.
The play will be staged till Sunday, Nov 26 and is open to the public. Tickets priced at Rs. 400 and 450 can be purchased at the venue.
For details call 9444531963.