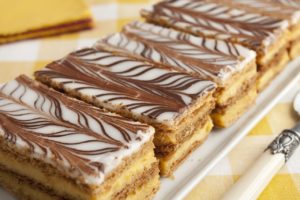 EATING OUT
FRENCH FOOD FESTIVAL
They call it 'French Classical Virundhu' and promise an amalgamation of flavours from both the cities – Paris and Chennai. At Novotel Chennai hotel, Chamiers Road. From Feb. 20 to 28. Reservations: 8939842266.
MUSIC. DANCE. ART.
THE MARGAM
Natyarangam presents Poorna Margam by Bharatanatyam dancer Mahalakshmi Kameswaran.
On Feb. 16, 6 p.m. At Narada Gana Sabha, TTK Road, Alwarpet.
ARANGETRAM
The Bharatanatyam arangetram of K. Kaavya, disciple of Sreedevi Priya Sriram is on Feb. 15, 6.15 p.m. At Bharatiya Vidya Bhavan, Mylapore.
MUSICAL DRAMA
Ramayana Sudha, a multi-media dance production by Desika Daya Trust has dance choreography by Shobana Balachandra. Concept, script and narration by Dushyant Sridhar.
On Feb. 22, 6 p.m. At Narada Gana Sabha, Alwarpet. Ticketed show.
PIANO & SANTOOR
Richard Clayderman (on piano) and Rahul Sharma (on santoor) will perform at the annual Shyam Kothari Memorial concert. On Feb. 22. At The Leela Palace Hotel, MRC Nagar. By invitation. Ph: 28331999.
COMEDY
Sundeep Sharma from Bareilly will perform 'Sharmaji, before & after'.
On Feb 17, 8 p.m. At Counter Culture Comedy Club, 6, 1st Cross Street, Co-operative Colony, Alwarpet. Ph: 9176666890. Ticketed event.
PAINTINGS
Professional artist N. Kirubanandham presents 'Childhood Memories', a series of paintings inspired by the scenes of his native village near Mayiladhuthurai, Tamil Nadu. He gives an abstract touch to traditional themes – of cattle grazing and fowl roaming around village houses. At Soul Spice Art Gallery, 21/11, 1st Main, CIT Colony.
Open from noon to 7 p.m.
SHOPPING
KERALA HANDICRAFTS
Kerala Crafts Fair 2019 organised by state-run Kairali offers gift items, decorative articles, garments, cosmetics, spices, utensils and utility stuff from Kerala. Discounts offered.
From Feb. 16 to 25, 10 a.m. At C. P. Arts Centre, Eldams Road, Alwarpet. Ph: 7019354378
HANDBAGS
Year-end sale on handbags is on at Witco store at 5/9, R. K. Mutt Road, Mylapore. Ph: 42785120.
WORKSHOPS
PEBBLE PAINTING
For kids. Sketching and painting on pebbles. Hosted by mehendi artist and designer Rachana. For kids aged 5 to 12 years.
On Feb 17, 11 a.m. at Ashvita Bistro, Alwarpet. Ph: 42109990. Fee: Rs. 300.
CALLIGRAPHY
Metallic calligraphy workshop by Mridula Ganesan organised by Hindustan Trading Company.
On Feb. 17, 10 a.m. At Madras Art Store, C. P. Ramaswamy Road, Mookambika Complex, 1st Floor, Alwarpet. Paid event. Ph: 28111605.