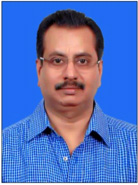 P. Ramesh Kumar of Rex Fashions passed away on June 5: he suffered a heart attack. Ramesh was part of the family of this wellknown clothing retailers in Mylapore.
The second of the five Rex Fashions brothers, he was popular among both customers as well as vendors because of his easy-going attitude, attention to detail and focus on the needs of customers.
His family said Ramesh's knowledge of fabrics and stitching was special and that helped the business make a big mark and attract local as well as national clothing brands to the Rex Fashions store in Luz.
After graduating from D. B. Jain College in B. Sc Maths, he entered the
retail business and was instrumental in shifting the focus from stitched
garments to readymades and was one of the first to start selling jeans in
Chennai.
He also helped in the expansion of Rex Fashions' business.
He is survived by his wife and two daughters.