MISCELLANEOUS
TALK: TEMPLE ARCHITECTURE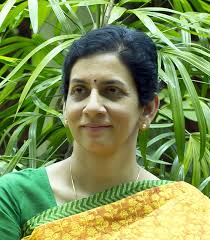 Dr. Chithra Madhavan will talk on Dynamic Indian Temple Architecture. The talk  will cover monuments of eight dynasties; Chalukya, Pallava, Pandya, Chola, Hoysala, Kakatiya, Vijayanagara and Nayaka. On July 28. At Wandering Artist, R . A. Puram 10.30 a.m. Chithra will also take participants on a tour of the Egmore-based Government Museum at 3 p.m. Contact 9500042435 .
SAN THOME HERITAGE WALK  
This Walk will take people to what were once the campus of the city's earliest tannery, vestiges from the times of Portuguese and Armenians and touch on churches and castles. On July 27. 6.30 a.m. Hosted by Madras Inherited. Contact 7358546729. Paid event.
 TALK ON NAYAKA SCULPTURES
An illustrated lecture will be rendered by Dr Chithra Madhavan on 'Vijayanagara and Nayaka architecture and sculpture'. On July 30. At Tattvaloka, Eldams Road, Teynampet. 6 p.m.
THIRUPPUGAZH ISAI VAZIPADU
      Special Thiruppugazh isai vazipadu has been organised at Kanchi Shankaracharya's chathurmasyam camp  on  July 30 at Asthika Samajam, Venus Colony, Alwarpet. 10 a.m. The event is by Thiruppugazh Anbargal, a group dedicated to the propagation of Thiruppugazh of saint Arunagirinathar. Songs composed by A. S. Raghavan.
MUSIC
ON SRI NARAYANATIRTHA'S MUSIC
Thirupoonthuruthy Sri Narayana Tirtha Swamigal Turst and Narada Gana Sabha is organising the 344th jayanthi festival of Sri Narayanatirtha Swamigal. The event will start off with a veda parayanam followed by a vocal recital by Somya Sudarshan. After the inaugural function, an Anjaneya utsavam will be held. On July 29. At Narada Gana Sabha, T.T.K. Road. 4 p.m. onwards.
 HINDI FILM HITS CONCERT
   A group that celebrates Indian film music is presenting timeless classics of the 50s and 60s of Hindi cinema. It will showcase compositions from films that featured Raj Kapoor, Dev Anand, Vyjayanthimala and Sadhana among others. On July 28. At Music Academy, T.T.K. Road. 6.15 p.m. Ticketed event. For details call 9940092727 / 9940082727.
 WORKSHOP
CERAMICS AND CLAY WORKSHOP
Get creative with ceramics and clay at the pottery and sculpting workshop .Have a hands-on experience and bring out your talents. The event is for children in the age group 10 and above. (Those below 10 years have to be accompanied by their parents). At Wandering Artiste, R.  A . Puram. July 28. 3 p.m. For more details, call 9500042435.
ON SITE VISITING
 Pinwheel Design Studio teaches about visiting a site of work at its creative workshop. This is for children above 13 years.  On July 27 and July 28. Saturday:  2 p.m. to 5 p.m.  Sunday: 10 a.m. to 1 p.m. Venue: Sprouts Montessori House of Children, Luz Avenue, Mylapore. For details call 9884430424.
ACRYLIC PAINTING
Shilpa Lalit will hold two  workshops on acrylic painting for beginners. On July 28. At the Madras Art Store, Mookambika Complex, C. P. Ramaswamy Road. 10 a.m. – 1 p.m. and 2 p.m. – 5 p.m. Contact 9790995771. Hosted by Hindustan Trading Company.
ON BREAD MAKING
Frangipani Culinary Expressions presents workshop on bread making with dips. It includes making 8 breads and 4 dips. The event is a fully hands on experience and you can take home your creation. On July 27.  At 6/9 Crescent Street, Boat Club Villa. 11 a.m.  For details call 9962048088 / 9962599872.