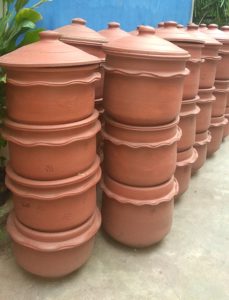 Khamba composters, made of terracotta material are available for sale at Goli Soda store in Alwarpet.
Nashon Benjamin, Marketing Head of the store, says, "Of late we have seen an increase in the sales of Khambas. People, especially those living in an apartment complex and who have a space constraint at their house prefer this model."
The standard 3/4 bowls composter set will include a lid, remix powder, gloves, and a free book on khamba composting.
People can also shop them online through their website https://golisodastore.com/. The 3 bowls composter is priced at Rs. 2400.
The shop will be open from 11 a.m. to 9 p.m. on all days at 11, Ashvita Bistro, Bawa Road, Sriram Colony, Alwarpet.