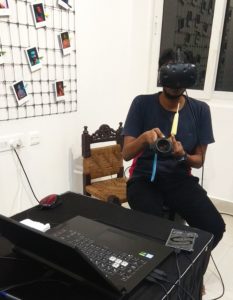 Participants at the fifth edition of Thinnai Talkies were in for a pleasant surprise when they were offered ice-candies before watching a documentary.
The candies were arranged in various flavours – avocado, tender coconut, and strawberry.
Said Vignesh Arulingam, volunteer of Thinnai Talkies, "In every edition, we introduce a new concept to enhance the documentary watching experience. In this case to make people feel they were part of the film we gave them ice candies with a flavour similar to the story's theme."
The event was held last Friday at Studio A in P.S.Sivaswamy Road in Mylapore.
Thinnai Talkies is a monthly initiative by SPI Edge, Chennai to get people to have conversations on various aspects of a movie/documentary. "It is a platform to appreciate, debate and have a dialogue to understand the essence of the documentary that was just showcased," he says.
The team focuses on screening documentaries as they believe like movies, documentaries too can lead to a positive change in society.
At every edition, the director of the documentary, and a group of panel members are invited to take the idea of the movie forward. The discussions are called 'tent kotta' as the audience are seated close to each other on the ground similar to the olden days.
Explaining how the name Thinnai (a platform or verandah found in traditional South Indian houses) came to be, Vignesh says, "In those days, 'Thinnai' used to be a place where conversations took place and new ideas were generated. We wanted to create a similar 'transition zone' connecting different people."
The screenings of seven documentaries produced by Mumbai based Memesys Culture lab took place in the evening.
It included six VR documentaries and the political documentary 'An Insignificant Man' directed by Khushboo Ranka and Vinay Shukla. Considered the largest crowd-funded documentary it is based on the formation of Aam Aadmi Party (AAP).
Thinnai Talkies plans to have its screenings regularly at Studio A in the following months. To know more about their upcoming documentary screenings follow their Instagram Page – Thinnai Talkies.