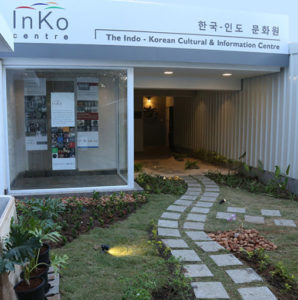 This lockdown, to connect with its audiences digitally, InKo Centre in R.A.Puram has launched a virtual connect program.
Under this program, people will be able to take Korean language classes and workshops online. Soon, the centre also plans to hold its cultural workshops, residencies, and exhibitions online on its website and social media handles.
Says Rathi Jafer, director of InKo Centre, "Until the social distancing norms are in place, we plan to meaningfully connect virtually with people. Hence, we launched this program. It is divided into three parts – e-learning, infotainment and cultural collaborations."
The e-learning, she says will include an online suite of Korean Language classes. Masterclasses, workshops and demo sessions facilitated by writers, storytellers, performing and visual artists from Korea and India will be presented periodically.

As part of Infotainment, the centre plans to introduce e-magazines, e-books, webinars, podcasts and links to films, videos and information on singular aspects of Korean and Indian culture.
The cultural collaborations initiative will focus on developing cultural collaborations with artists from Korea and India, through virtual residencies. The centre also plans to webcast its e-performances and e-exhibitions.
In the future, when normalcy returns, Rathi says they plan to retain their virtual connect program along with their stage performances and physical classes and workshops.
Recently, the centre also opened door deliveries of Korean dishes from its cafe.
For information regarding these activities, people may visit their website http://www.inkocentre.org/
At 18, Adyar Club Gate Road, R.A. Puram. Ph: 24361224.