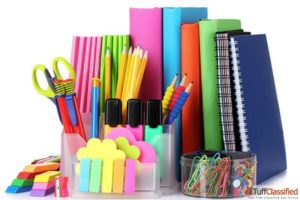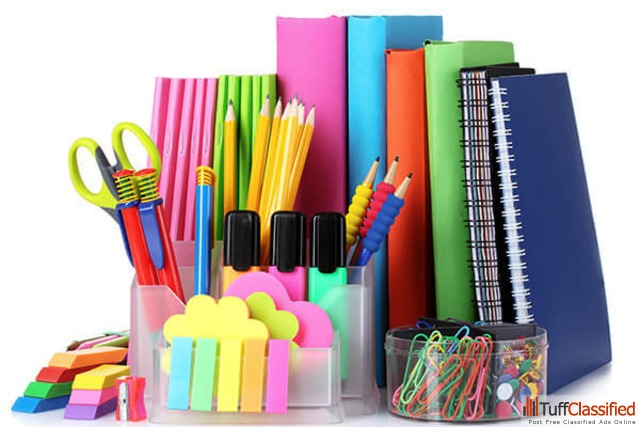 With the government allowing standalone shops to reopen, local stationery and book shops in the neighbourhood have opened up for sales.
These shops are now taking several precautions to avoid the virus spread.
The popular Ravi Book House, that sells books for school and college students has made masks compulsory for its shoppers.
Says N. G. Ravi, owner of this shop at Sundareswarar Swamy Street, "All our staff wear masks and gloves. Their temperatures are also checked regularly."
The shop has also taken extra care to sell stationery stuff. "As virus could spread through items like pens, or pencils, we are not allowing customers to pick items."
He says that their staff pick stationeries wearing gloves, pack them in a paper cover and then hand over to customers.
At Sabari Book House, a well-known stationery shop on Dr Ranga Road, customers are asked to make a list of stationery items prior to shopping.
Says Asaithambi, a senior staff, who has been serving this shop for several years, "Earlier each customer would take a long time to browse items of their choice. However, now to avoid crowding, we are asking them to prepare a list from home and finish shopping quickly. Also, we are asking customers to touch only those items that they intend to buy."
If some customers need only one or two items, we ask them to wait outside and staff get the stuff required by them, he says.
Here also masks and usage of hand sanitizers are compulsory for customers.
As these shops have been closed since lockdown, owners say business is very crucial for them now. Says Ravi, "Due to the lockdown, we have had no revenue since the past 45 days. Hence, we are facing difficulties in paying salaries and rentals. So the business is very crucial for us in the following days, he says.
Now, although, business is slowly picking up, they have a challenge at hand. "Stocks have not been arriving for several weeks following lockdown. It has been difficult to ship books from our distributors at Delhi. We have arranged for some books now. But it will take at least a few more days to arrive. Till then we are managing with the available stock"
Similar is the situation at Sabari Book House. Says Asaithambi, "We are finding it very difficult to get stocks nowadays. This is because our distributors themselves do not have stocks of stationeries. It will take at least a few weeks for new stocks to arrive."
However, he says they cannot expect good business at least for a few weeks from now.  "Being a stationery shop, our main customers are school students and office goers. With all schools and offices closed in the neighbourhood, we cannot expect much business to happen at least for a few weeks now. We hope schools and offices would open at least after a month, so we can have some business," he says
Picture Courtesy : tuffclassified.com