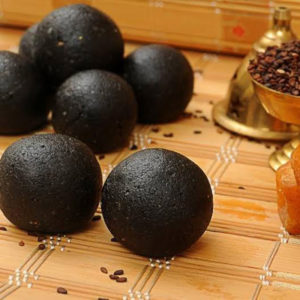 Kamarkattu, the popular snack shop in Mylapore, that sells Karupatti sweets and millet savouries has opened for business.
Says Sellabharathi, founder of Kamarkattu, "We were planning to open the shop much earlier. But, we could not do so as there were no transport facilities available from Namakkal, from where we source all our products."
Now, although, the transportation facilities have resumed, the cost of transportation has become a cause of concern, says Bharati.
"Earlier, to transport one box of sweets of say 25 kilos, they used to charge Rs.150. Now, for the same quantity, they are charging Rs. 300. The price is high also because we procure only limited items."
With the business running low, the shop has adapted to a new business model.
"Due to lockdown, the walk-ins at the store have reduced considerably. So to limit wastage, we have minimised production. And we stock fewer items at our store. Now, out of the 20 Karupatti based sweets we sell, our outlets have only 5 fast-moving items – Kamarkattu, Karupatti wheat halwa, Karupatti ghee mysore pak, Idicha kadalai urundai, and Idicha ellu urundai for sale."
Also, as most customers prefer online shopping, we plan to rev-up our online sales soon, he says.
To prevent the virus spread, the shop operates without air conditioners. And all their employees wear masks and gloves.
However, Bharati says that operating without air conditioners has become a challenge. "As we operate only with fans, all our savouries tend to lose crispiness in just two days. So, we no longer keep them open in trays. Instead, we pack it in airtight plastic packets and display at our store."
Open from 9.30 a.m. to 7 p.m. on all days. For availing door delivery WhatsApp/ Call 9710380888. At R.K Mutt Road, opposite P.S.High School, Mylapore.
Picture courtesy: Kamarkattu