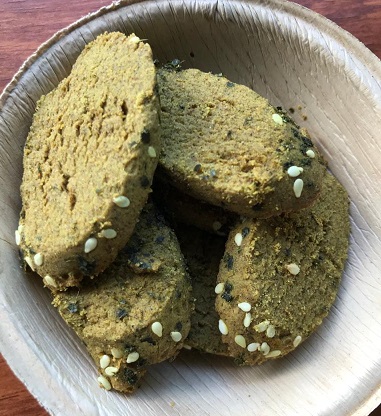 Alwarpet based restaurant Millet Maagic Meal, run by S. Adhieswari, has recently introduced some new specials.
She says, "We have added crushed garlic and seasoned other ingredients with ghee to give a little twist to our rasam soup. Our immunity millet cookies have been made with a mix of pepper and jeera powder, methi leaves and dry ginger. We have used white sesame to season it. 80 grams, which will have about 8-10 biscuits, cost Rs. 75".
A millet health mix with 14 ingredients is also being sold at Rs. 400 per kg.
Their restaurant is open for dine-in, for lunch and dinner only, from 10 a.m. to 7 p.m., Mon-Sat. Takeaway is open till 9 p.m. At 16/23, APN Complex, T. T. K. Road, First Cross Street, Alwarpet. Ph: 9551569911.