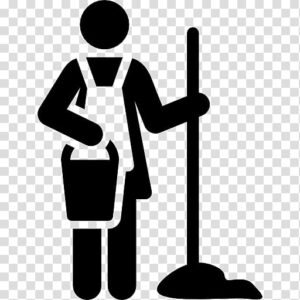 Months after March lockdown, residents at some parts of Mylapore have resumed using services of domestic helpers.
Until recently, the residents had stopped their helper's services as a precautionary measure to prevent virus spread.
Says Ganga Sridhar, a resident of Dwaraka Apartments at Raja Street, Mandaveli, "In the initial period of lockdown, we could manage household chores without maid, as children also lent a hand."
But soon after online classes started for her children life became difficult for Ganga.

"I had to guide my children in assignments, besides cooking, cleaning, and doing personal work, all by myself. So, once virus patients at my maid's area recovered, I called her back."
"To avoid virus spread, now my maid wears a mask and maintains social distancing from family members while at work," Ganga says.
She adds that most families in her apartment have also called back the helpers.
At an apartment complex in Alwarpet too, some families have resumed services of domestic helpers.
Says Vidya Balakrishnan, a resident here, "We have over 150 families in our complex. Now, 30 % of them have started using their maid's services."
She says this happened after the residents had to go out for work, following lockdown relaxations, in early August. "However, as a precaution, we check temperatures of maids using thermal scanners. We also make sure they sanitize their hands and legs before entering the houses, " she says.
Picture courtesy: https://www.pngguru.com/