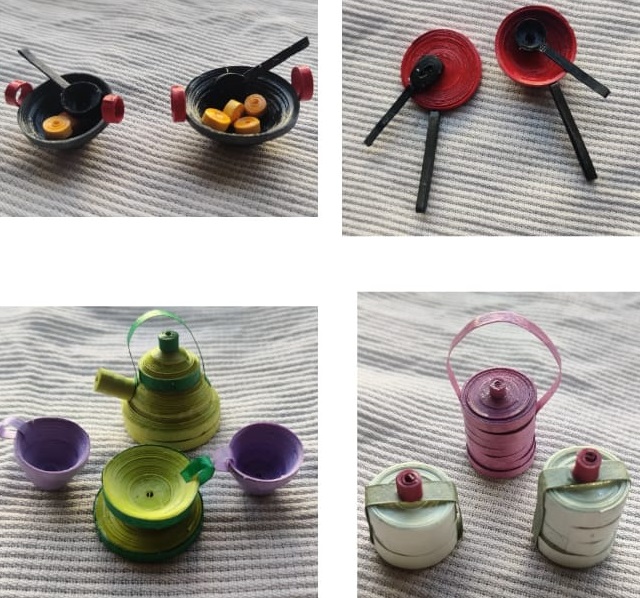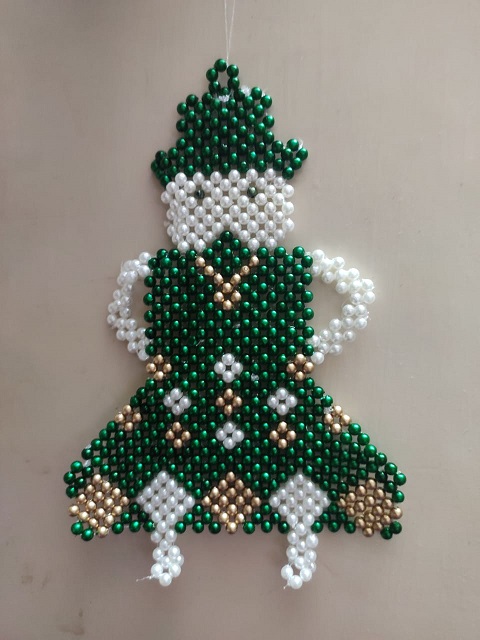 Annapoorna. C, a resident of Nadu Street, Mylapore, has been in the bag business for more than eight years.
She says she has been a regular at the annual Mylapore Festival held in January, selling Ikkat and Kalamkari bags at her small stall which is usually set up close to Sri Kapali Temple tank.
This year, she says she is getting ready for Navarathri by making decorative items, animals and dolls with beads (seen in the picture on the right).
She says, "I get the plastic beads from Parrys. In addition to dolls, I also make dining table mats and car hangings with beads. I am also selling jewellery, such as jimkis and bangles, made with silk thread and decorative quilling miniatures (seen in the picture on the left)".
Though her sale of bags fell during the lockdown, she says business is slowly picking up. She also sells single and double layer masks, her Ikkat masks are sold at Rs. 25 for a single layer mask and Rs. 40 for a double layer one.
Her designed purses, handbags, travel and medicine kits, pencil pouches and jute bags range from Rs. 30 to Rs. 400.
She accepts bulk orders. Contact her at 9790923052 for details.