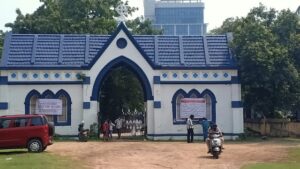 Quibble Island Cemetery on Dr DGS Dinakaran Road in R A Puram will remain closed on November 2, when Christians observe All Souls Day, a day to pray for and remember those who have passed away.
This follows similar regulations that have been imposed on all the cemeteries in the city, state-managed and private where Christians bury the dead.
The move is part of pandemic time regulations – on All Soulds Day families visit the graves of their near and dear to pray for them. The day draws a large number of people at the cemeteries and the regulation is to discourage this assembly.
The graveyards though will open their gates for any funeral that may take place on Nov.2.
There are two cemeteries in the Mylapore zone where Christians bury the dead – the Quibble Island Cemetery managed by a Board and the one on St Mary's Road, under Chennai Corporation.