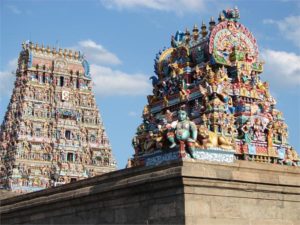 This year's (saarvari) Panguni Brahmotsavam at the Sri Kapaleeswarar Temple is likely to start in the third week of March with Theerthavari on Panguni Pournami.
Before that, the devotees may be in for a real surprise. If things go in the right direction, one could actually get to witness in the coming months (thai or maasi) the Brahmotsavam that had to be cancelled last year (vikari) in Panguni 2020.
The Agamas have laid out clear processes for conduct of utsavams during war times and emergencies. A Brahmotsavam that could not be held on its original date if conducted later should be done with the full and active participation of the people and not just as a formality for the records.
Kapali Vaidhyanathan gurukal, a long serving priest at Sri Kapaleeswarar Temple points out the process laid out in the Agamas  "as per the Saivite Agama, a Brahmotsavam that could not be held as scheduled due to unforeseen circumstances should necessarily be conducted in the coming months (before the next – Panguni – Brahmotsavam) once normalcy returned."
Several months ago, the priests of this temple had presented various options to the HR&CE authorities for the conduct of the Brahmotsavam. However, the extension of the lockdown for well over six months and the restrictions on  processions meant these options could not be explored earlier.
It may be recalled that this temple had performed the Thiru Kalyana Utsavam in the first week of June last year without the physical presence of devotees  (the event was webcast).
Mylapore Times had then reported on June 2, 2020 quoting E. Venkatasubramaniam (Jayakanthan) Shivachariar that even if the Thiru Kalyanam was held as a one-off event, the entire Panguni Utsavam would have to be conducted once the lockdown restrictions were lifted (https://www.mylaporetimes.com/2020/06/even-if-thirukalyanam-is-held-now-the-entire-panguni-utsavam-has-to-be-held-once-lockdown-is-over-says-temple-priest/).
With permission recently being granted for the mada streets procession for the Nataraja utsavam in margazhi and the general easing of restrictions on temple processions,  hopes have risen that the authorities would explore the possibility of conducting last year's cancelled Brahmotsvam in the coming months.
If that happens, then it will be a once in a life time devotional treat for devotees of this temple. While the cancellation of the utsavam in the panguni of 2020 was a big disappointment for many devotees, the prospects of two Brahmotsavams in the coming months, one after another is a unique development.