It is just past 5pm on Saturday evening, July 10 at The Mylapore Club on Luz Church Road.
The former secretary of club, P B Santhanakrishnan is back here for the first time in many months; he and his wife head to the canteen and he orders his favourite badam halwa. Clearly in a happy mood after enjoying the halwa, Santhakrishnan says that this was his first outing since April and the destination.
"We will also order the keerai vadai and polish it off with coffee which is a must for us whenever we are here.," he adds.
In the library room, R. Ganesh has had a quiet half hour to himself, reading fiction  – 'The Rise of Kali'. "My twins are budding cricketers and I left them at the nets. While their coaching is on, I prefer to spend time in the reading room," Ganesh says.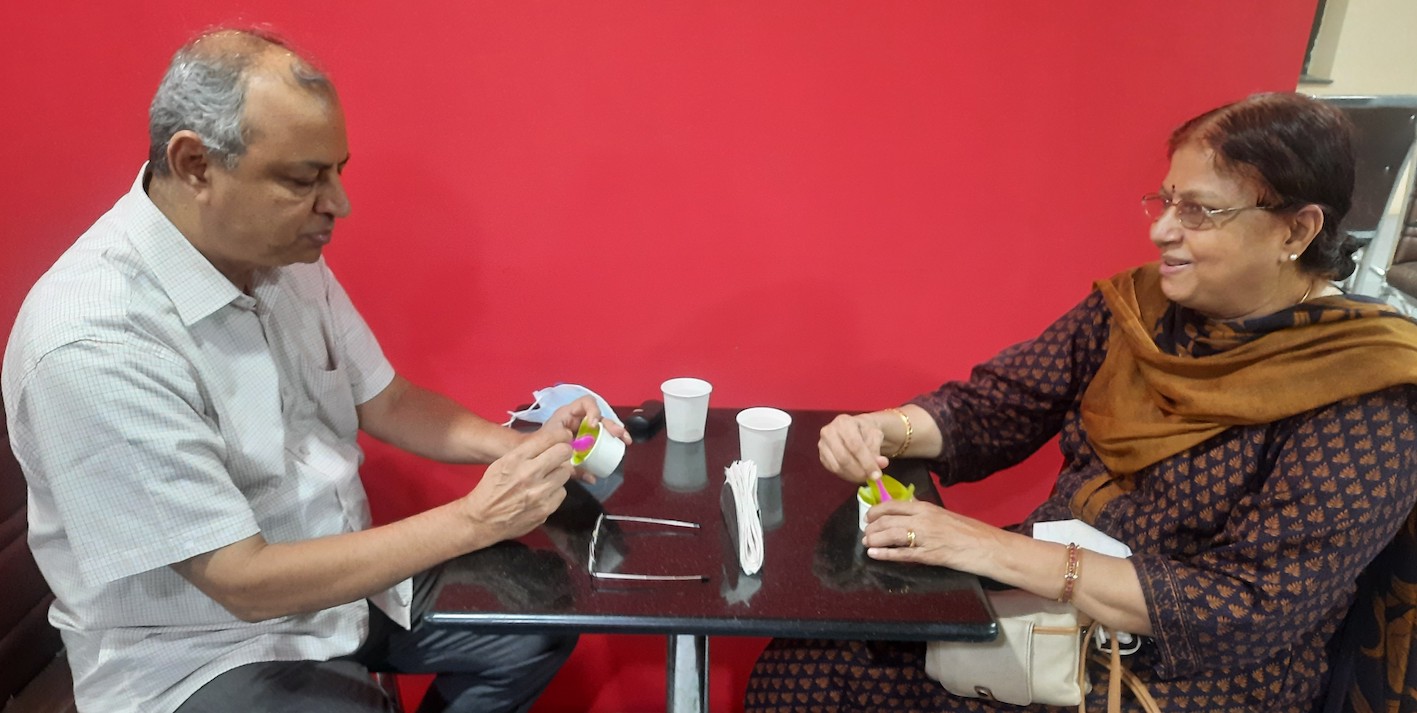 Over the past 14 months, the Club has been shut due to the pandemic time regulations and lockdowns. Now that the rules have been eased, spaces like private clubs are free to function under certain regulations. And for the regulars of this Club, it is time to unwind or meet up all over again.
That weekend, pizzas were selling fast at Nallu's Juice Corner on the campus.
At the cricket nets, group coaching has not yet started – the club had not allowed 'non-member' children to enter the club. However, personalised coaching sessions.  And the children present that evening seemed to be excited, glad to be knock the ball freely after having been stuck inside their home for the past few months.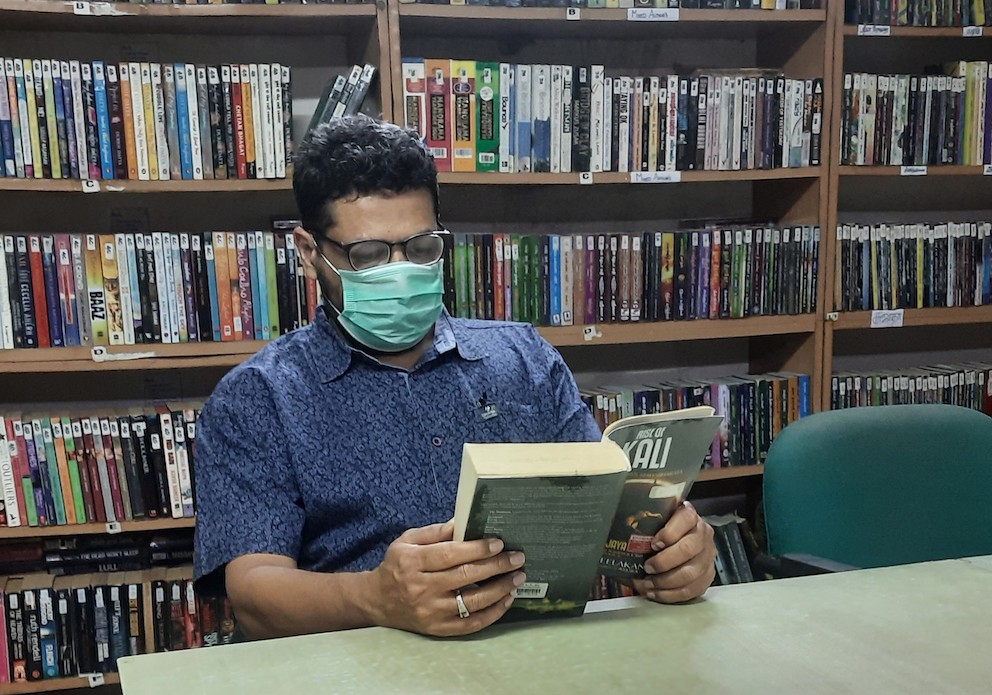 At the rear side of the club, on the tennjs court, a bunch of seniors were enjoying themselves in a doubles game.
For the first time in many months, The Mylapore Club also relaunched the popular Sunday saapadu.
Catering head Nataraj said on Sunday that the response was good – the 'Elai Saapadu' menu included milk payasam, drumstick sambhar and tomato curry. "There was a big flow of parcels on Sunday," he said.
Report and photos by S. Prabhu