On the first full moon day of 2022, Chandrasekarar strolled out on Monday evening to the tank of Sri Kapali Temple to signal the start of this year's teppam festival.
People though did not have access to the temple or the tank on the first day celebrations of the three day Thai Theppotsavam.
The festival usually draws people from across the city but with the restrictions on entry into temples, it was a quiet start with the police personnel somewhat outnumbering the devotees.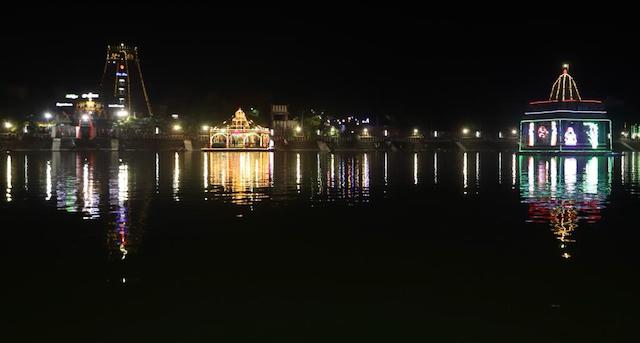 As they were not allowed inside, some people chose to stand on the eastern and southern pathways outside the tank to have a glimpse of lord Chandrasekarar as the lord was taken around the tank in a decorated, illuminated float to the verses of praise presented by Othuvars Sathgurunathan and Vageesan.
On Tuesday evening, lord Singaravellar will be seen at the Theppam.