A few thousand people gathered on Sannithi Street and on East Mada Street as dawn broke this Tuesday morning ( March 15) as the whistle was sounded to roll the massive, colourfully decorated 'ther' from its place in the shed.
The annual Panguni festival of Sri Kapaleeswarar Temple culminates in two events that draws thousands of people, not just from around Mylapore but elsewhere in the city. One of its is the ther procession; tomorrow is the day of the arabathumoovar, 3 pm onwards.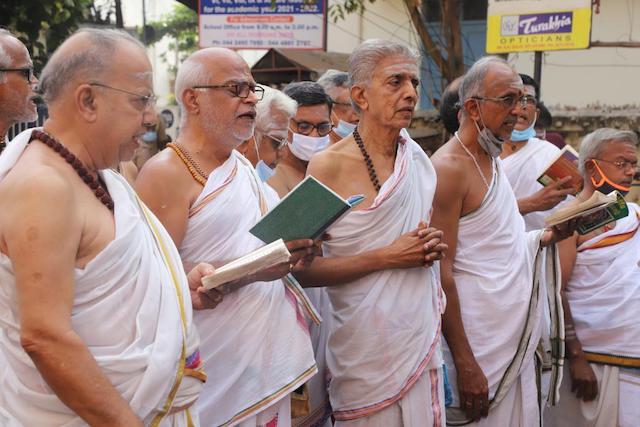 The weather was pleasant and as the chariot slowly rolled to a street junction near the Chitrakulam, more and more people were crowding around the chariot – to pray, to make an offering, to receive prasadam or to just stand and look.
It will be well past noon when the chariot completes its procession of the mada streets and returns to the temple zone.
Traffic movement on the mada streets and on R K Mutt Road has been curtailed; so buses and cars must take diversions at Luz Circle and near Mandaveli.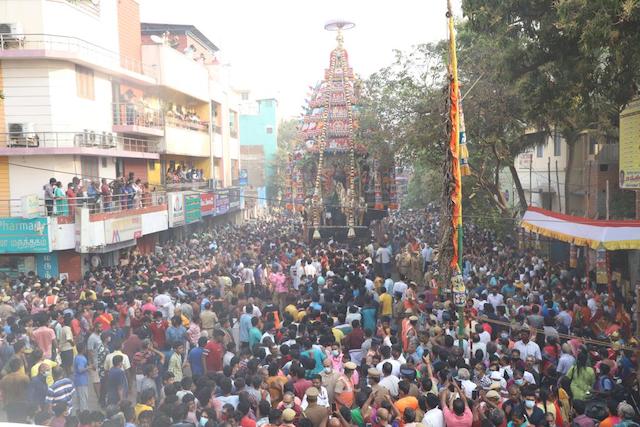 <<WATCH VIDEO >>