The religious, school students, alumni, faculty and guests packed into the indoor stadium of San Thome Hr Sec. School on Saturday morning to celebrate a milestone – 200 years of the foundation of a school which later on, came to be the San Thome school of today.
The event began with Holy Mass celebrated by the archbishop of Madras-Mylapore diocese, Rev. George Antonysamy. A number of brothers, the religious of the congregation of Montfort Brothers of St Gabriel, which manages this school took part in this part of the day's event, besides the school's teachers and some students too.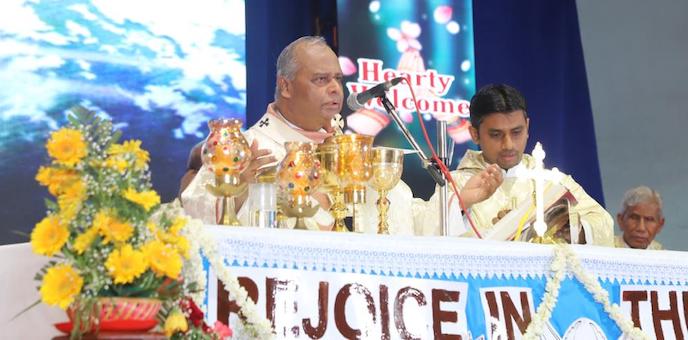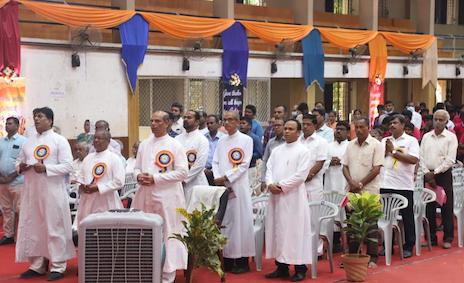 Brother Johnson, who heads the Yercaud province of the congregation was the guest at the second part of the events.
The felicitations rolled out after the Holy Mass and a break. By then, the guests had grown at the venue with a number of well-wishers of the school, people who have been associated with the school and also many alumni dropping in. There was a s mall group of 'old boys' who belonged to batches in the 1970s who were present, soaking in.
The event ended with a grand lunch served to all the guests in the campus.