This stately Dame of Higher Education overlooking the Marina Beach just turned 108.
On July 14, at a snappy, smart event, students, 'old girls' and faculty celebrated Queen Mary's College's foundation.
After the face lift the college was given recently thanks to the visit of the chief minister and to the tireless efforts of the college principal Dr Uma Maheswari, this Home away from Home looks like a lady fresh out of the beauty parlour.
Greenery everywhere, spotless grounds and tarred paths, polished tiles et al. To many of the faculty, who have spent over 25 years here and on its sprawling grounds, the fulsome birthday celebrations were organised by the staff and Old Students Association spearheaded by Dr Eswari Ramesh and Kalpana Siva.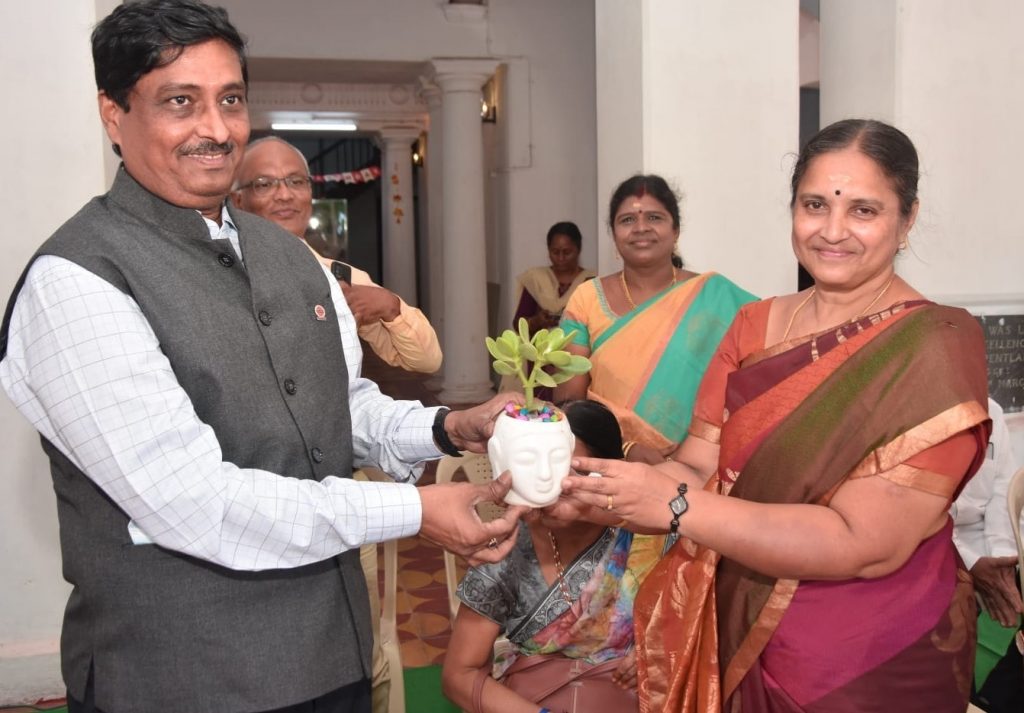 This was another milestone in the history of the college that had witnessed 2 World Wars, a tsunami and a threat of being converted into a state Secretariat.
The birthday included the unveiling of the newly polished statue of Queen Mary which now gleamed white and dignified. Indian Oil Corporation ( IOCL)which, along with the Exnora has been instrumental in improving the campus, organised a tree planting session with 108 saplings ( the saplings planted a few months ago are being meticulously watered).
Kumar, General Manager, IOCL was present on this occasion. ( seen in second photo)
Cake cutting, meeting up with old colleagues, friendly banter – the air all round spread the message of positivity. The poem in Tamil by Anisha Nilofer and the English poem composed by Dr Kasthuri impressed the guests.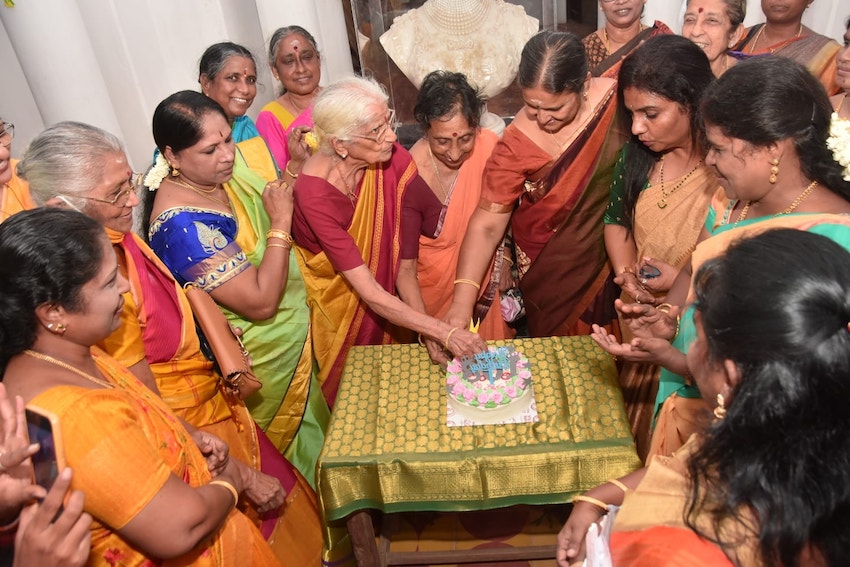 QMC remembers its former principal Eugenie Pinto who got the okay for the new administrative block, Rajasulochana Elango who handled effortlessly the Jallikattu unrest as well as a cyclone and Santhi Samikannu who worked tirelessly to get all the backlog of files updated.
Report by Varalakshmi Anandkumar. Photos by Sundar.