The local effects of the ongoing Chennai Metro work dominated the discussion at the Mandaveli Raja Street RWA conducted its 8th Annual General Body Meeting on Sunday, November 5 2023 in Raja Street.
Raja Street is currently at the epicentre of the CMRL work that is going on for laying the ground settlement markers that will be monitored during the underground tunneling work .
As per the current underground  rail route, the underground track cuts under the dense residential zones of Raja Street.
CMRL has been laying new bore connections and plugging the bore connections which are within the 3m range of the underground tunnel.
At the meeting, the RWA team also briefed its members about the welfare activities executed in the last year. It was agreed that updates about the CMRL work will be provided to the residents regularly. The audited accounts were presented by the treasurer.
 K. Mohan one of the senior advisors for the RWA and the brain behind the Raja Street annual kolam competition suggested new ideas to bring the residents together and to address core issues.
The office bearers for the RWA were re-elected – Kanthi Neelamegham – president, V. Santhosh – secretary, Shiva Kumar – vice president, Uma Krishnan -treasurer.
The core committee members consist of Ganga Sridhar, Rupa Rajesh, Shantha Shiva Kumar and Saranya Karthik – they will be actively supported by a team of young volunteers.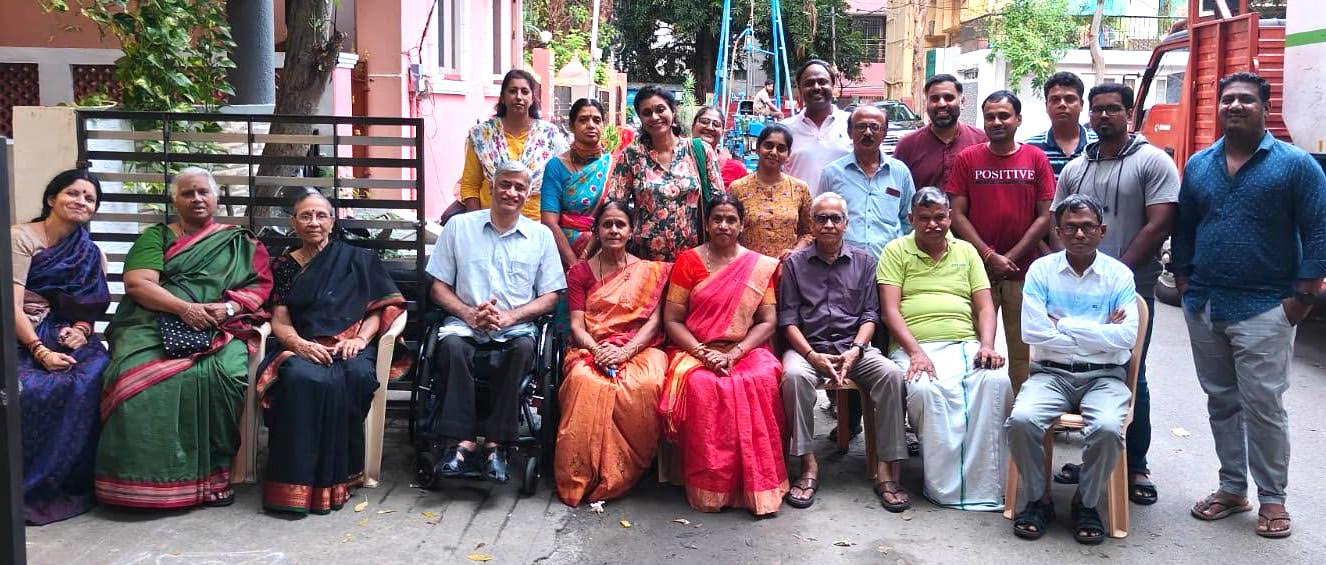 The committee members have escalated the problems related to storm water drains desilting work, – this was immediately attended to by the local GCC team.
This annual exercise personally monitored by the residents has helped Raja Street stay dry even during heavy rains.
– Inputs for report by Ganga Sridhar