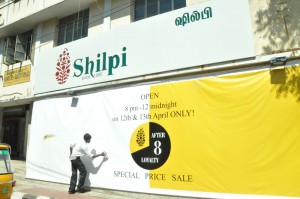 Shilpi boutique on C P Ramaswamy Road, Alwarpet is attempting something unique this weekend.
Midnight shopping.
Shilpi customers can enjoy special prices on all their clothes on 2 days only. April 12 and 13 only.
The shopping hours are from 8pm to 12 midnight.
Shilpi will also announce its loyalty scheme.
Call 98840 35544