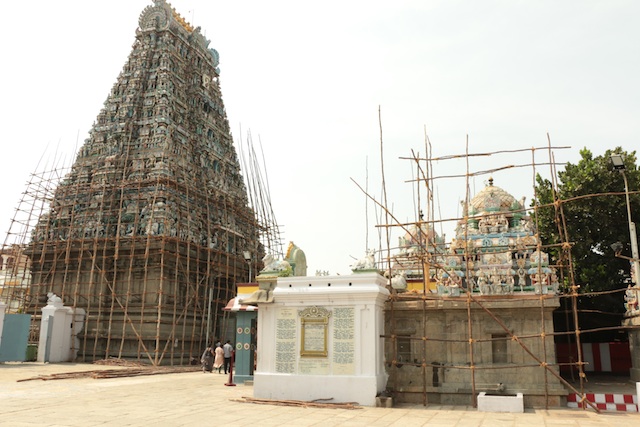 The first phase of repair and restoration work has begun in all earnestness at Sri Kapali Temple as it is prepared for the kumbhabhishekam in early 2016.
At least four teams of artistes who traditionally work on temples are busy at work every day since the past weekend. They are handling the repairs of vahanams and accessories.
Scaffolding on the gopurams are being installed now.
Senior artisans and stapathis will guide their teams at work.
Rs.4 crores is the budget for all the works. Donations are accepted – these can be made at the temple office on campus.