Rajeswari Ganesan, aged 70, passed away on Dec 24. She was the wife of K. Ganesan and a resident of Srinivasa Avenue Road for more than 32 years. She was associated with the Ganesh Temple situated in May Flower Gardens and was instrumental in installing the  silver 'Kavasam', to Anjeneya Swamy at the temple in 1985.
She is survived by her husband K. Ganesan and sons Harikrishnan, Sivaramakrishnan and Venkatakrishnan, daughters-in–law and grandchildren. They can be reached at B11 Mookambika Apartments, 20 Srinivasa Avenue Road. Phone: 24933268, 9962768300.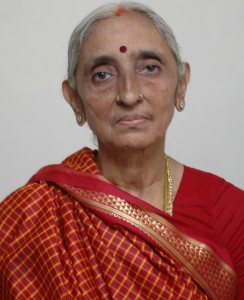 S. MOHANA, aged 78, and a resident of Mylapore for 43 years passed away on Jan 8.
Her family mentions that she was pious by nature and observed rituals scrupulously. She was an avid reader and participated in Sai Bhajans.
She is survived by her husband, son K. S. Shankar and daughter Rajeswari, their spouses and three grand children.
The family lives at 'Saras', 38/45 V S V Koil Street, Mylapore. Phone No: 24983996.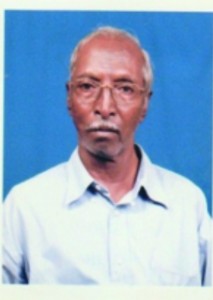 V.Sivaprakasam, aged 78 years, passed away on Jan 18.
He was a grandson of Ekambaram Naicker – a freedom fighter and former Congress party Councillor of Alwarpet – Teynampet area and son of Gananbal, a teacher of Alwarpet Corporation High School. Sivaprakasam was a resident of Alwarpet since birth and his family was living in Ramaswamy Street of B. M. Garden Street and about 10 years back he moved to Teynampet. He was employed at Chennai Corporation and retired as Stadium Manager of Mayor Radhakrishnan Hockey Stadium, Egmore. He was fondly called 'siva'.
He played cricket for P. S. High School, Mylapore and Pachiappas College. He mentored many youth in cricket and helped them to play in Tamil Nadu Cricket Association league teams and got them jobs in state and central government organisations. For nearly, 30 years he played cricket for Madras Corporation Official Association also captained the team in All India Municipal tournaments.  In addition, in 1960s and 70's,  he coached hockey, ball badminton and chess to the youth of this area.
He was a close associate of 'Don Rangan' a familiar cricket enthusiast and regularly organised teams with city cricketers and represented tournaments at Bangalore, Hyderabad and Kerela. Along with Rangan, Siva was running net practice at the Pithapuram ground at Nandanam (where the Kotturpuram river bridge is built now). Siva had the opportunity to play cricket with many state and national cricketers.
Siva is survived by his wife Saraswathi, three sons and a daughter – Senthilkumar, Prasanna, Karthik and  Ashwini.
His family can be reached at No.13/6.V.V.Koil Street, VellalaTeynampet, Chennai-86, Phone:24353096.