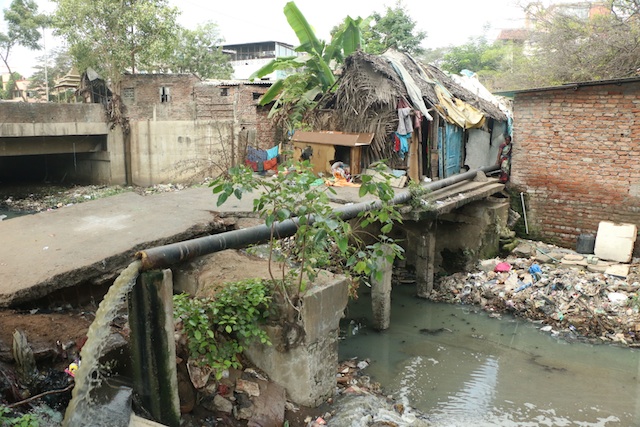 A small bridge, more of a walkway built on what seems to be an older bridge over the Buckingham Canal  in Mandaveli cracked and parts of it collapsed on Friday morning. As a  result a few slum houses built on the edge of this bridge which is in a bad condition has either cracked up or slipped down. Its residents say that Corporation must give them alternate accommodation.
These houses though are illegally built on the bridge and along the banks of the Canal in the Visalakshmi Thottam area. This small bridge is closer to the Mandaveli MRTS rail station.
In fact, hundreds of illegally built houses and huts hug the Canal banks and they heavily pollute the area and this makes it a very messy area where the poor live.
Many of them were badly affected by the December deluge.
The city civic body seems to be turning away from these tenements and talk about the issue only when small or big disasters take place.