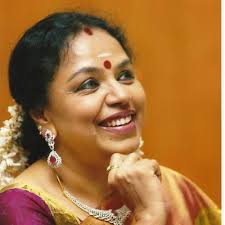 Carnatic music vocalist Sudha Ragunathan has been reaching out to communities with support as part pf her social outreach effort.
During breaks in her globe-trotting concert tours, she manages the Samudhaaya Foundation, started in 1999.
This season, Sudha has identified two areas to support.
People suffering from muscular dystrophy and communities whose water bodies need to be revitalized in the face of severe drought and the sad plight of farmers.
Sudha says Samudhaaya is working with the Muscular Dystrophy Associaton of India to help take care of some 200 children who hail from poor families. Many of them need motorised wheelchairs for their mobility.
It is also tying up with the NGO, Environment Foundation of India (EFI) to help conserve fresh water lakes and ponds; this NGO will carry out community-driven campaigns and execute projects in Thiruvaiyaru, Kaladi, Ambasamudaram, Tenali and Shivamogga.
Sudha says both projects are rather big in the coverage and need lots of funds.
She appeals to her well-wishers and rasikas to chip in. The Foundation has bank accounts for India based payments as well as payment option for NRIs.
Write to – samudhaaya@gmail.com
Sudha resides in Alwarpet.